Main Track: Environmental Modeling Advances
GAEA - A Country-Scale Geospatial Environmental Modelling Tool: Towards a Digital Twin for Real Estate
Monitoring the physical and artificial environment at large-scale is crucial for approaching significant problems such as climate change, biodiversity loss, and sustainable urban growth. Towards this direction, GAEA is a novel AI-empowered geospatial online tool, designed to facilitate country-scale environmental monitoring, modelling, analytics, and geo-visualizations, providing valuable insights in the geographical region of the country of Cyprus, with some focus on the real estate application domain. This paper presents the design and development of GAEA, the needs and requirements it addresses, the environmental services it offers, its implementation details and main features, and an evaluation and discussion of its perspectives and overall potential. GAEA offers a user-friendly web interface that allows users to interact with a wide range of services, including land use monitoring, climate information, geohazard, and proximity analysis. GAEA is an important milestone and real-world demonstration of the vision of creating a country-scale environmental digital twin that allows informed decisions in land use assessment, climate analysis, and disaster management.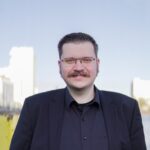 Digitalization of the Value Chain Pig Production - Discussion of Novel Approaches and Application of Self-Sovereign Identity
Livestock management is adapting to consumer demands with the aid of Precision Livestock Farming (PLF) and innovative technologies like blockchain and Self-Sovereign Identity (SSI). In this paper, we raise the question if SSI can be leveraged for creating decentralized digital identities, particularly in pig production, by discussing three proposals towards SSI adoption in the value chain of pig production. We discuss employing Sovrin's thing controller approach, followed by a proposal for pig representation through Verifiable Credentials (VC) or dynamic Non-Fungible Tokens (NFT). Scalability (in terms of the number of wallets or the number of VCs) and ownership transfer (along with underlying transaction costs) emerge as critical challenges, while general feasibility is given from a high-level perspective. However, based on the potential for enhanced transparency and traceability, we argue to pursue further empirical research while highlighting a research direction towards decision support for choosing a proper SSI framework.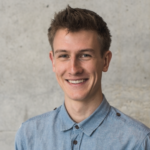 Towards Data Spaces for circular economy and green business value networks
Circular economy (CE) has been identified by several studies as the necessary reformation of the industry to decrease the environmental impact of production in the fight against climate change. Some studies have identified the lack of technological solutions to support the move towards a circular economy where among others the digital networking and data exchange is one of the most pressing and general problems which must be solved cross-industry and cross-country. This paper therefore identifies the most important requirements for a digital infrastructure to support CE and proposes a solution that combines all these factors by using Data Space concepts and technologies as the backbone for collaboratively collecting data in form of Digital Product Passports (DPP).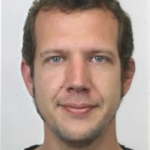 Detecting effects on soil moisture with Guerilla Sensing
A soil moisture monitoring system (SMOS) is presented to support the microclover project in determining effects of soil cover on soil moisture. It is built as a project-specific adaptation of the environmental information system (EIS) Guerilla Sensing. We describe the adaptation process step by step to provide a blueprint for easy use of Guerilla Sensing in similar future projects.