Thursday, October 12th, 2023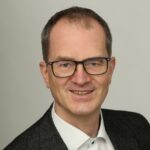 How to improve Energy Efficiency at the Data Center level
Saving energy is a very important lever for the goal of becoming a carbon-neutral society. Unfortunately, energy consumption of Data Centers is going in the opposite direction and increasing constantly. In this session we will looks at examples on what can be done at the level of software, hardware and data center to compensate that trend and make Data Centers a driver for carbon-neutral.
Usage Analysis of Bavarian Citizen Science Information Platform for Climate Research and Science Communication BAYSICS
BAYSICS – Bavarian Citizen Science Information Platform for Climate Research and Science Communication aims to communicate the impacts of climate change through citizen science. The centerpiece of the project, the BAYSICS web portal, was developed in cooperation with Bavarian universities and LRZ, and it has been in operation since April 2020.The BAYSICS web portal offers citizens the opportunity to submit their observations in Bavaria for four categories of interest to the project 1) plants 2) allergenic species 3) tree lines 4) animals. The collected data are visualised on a map and can be freely accessed through API or downloaded in CSV/XLS format. The web portal also provides analysis tools, wikis, and other information bases, making it suitable for use in educational settings. In this study, a usage analysis of BAYSICS web portal is conducted and the findings are shared. 
Optimization of Public Transport using Floating Car Data
This project focuses on optimizing public transportation through the utilization of open data and APIs, conducted by students from Bochum University of Applied Science. Given the urgency of addressing climate concerns, mobility's significant role in emissions becomes evident. The initiative leverages Floating Car Data from Envirocar, street geometries from Open Street Map (OSM), and routes from OpenRouteService. By applying a Hidden Markov Model for map matching, the data is projected onto OSM's road network. The resultant tool counts road segment usage, offering insights for public transport and carpooling improvements. This endeavor showcases the value of citizen science APIs in educational integration, culminating in a practical tool for urban infrastructure and transport optimization.
Geo.KW - Coupled Modeling of Geothermal Energy
Fachausschussleitungstreffen Umweltinformatik
Invitation only