Special Track: Artificial Intelligence and Sustainability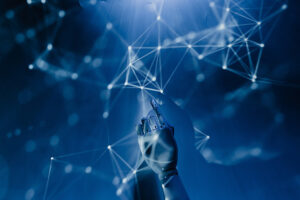 Digital transformation so significant for the environment around us results in Big Data issues. Therefore, more and more attention of decision-makers as well as researchers is focused on data sources such as IoT environmental sensor networks, renewable energy, environmental health, circular economy, green IT, transport, logistics, agriculture, photovoltaics, district heating networks, energy networks, urban ecology , nature-based solutions, construction industry, etc. The sources of these data as well as measurement methods generate data with significant uncertainty. In order to minimize this uncertainty, it is necessary to use data processing methods for current information as well as for forecasting behavior. Therefore, a significant research problem is the use of machine learning methods for initial data processing and forecasting using artificial intelligence methods.
Applications of artificial intelligence are able to process these data as high dimensional data, to analyze and model them with goals like predictions and identification of challenges for a more sustainable environmental protection.
The goal of the special track is to bundle up experts of Artificial Intelligence into a discussion on actual AI technologies which are successful in all these environmental applications and in further development on the AI-technologies.
Impacts of the presented research should occur for example in air quality enhancement to ensure healthy life and well-being, for sustainable cities and communities ore in the area of enhancement of sustainable and clean energy for all. The scientific work could also address education goals with possibility of participation for all citizens.
Target group:
Researchers from universities and industrial companies
Industrial and communal partners, which are applying AI methods
Students, PhD's and Post Docs are particularly encouraged.
Subject areas in Environmental AI for the workshop:
Sensor systems, data collection and data storing
Data preprocessing, data reduction, data analysis and modelling
Cloud and fog computing
Data Flow management
IoT systems
Low-cost environmental sensor networks
Machine learning techniques and applications
Environmental modelling and data generation
Expert knowledge integration and scientific data models
Decision systems
Deep learning
Evolutionary AI
Image processing and recognition
Adaptive systems and self-learning systems
Unsupervised AI
Environmental Engineering for Smart Cities
Automation of the development processes of AI-systems
Contributions should be written in English. The workshop language is English.
Workshop Chairs:
Grit Behrens, University of Applied Sciences Bielefeld, Germany, grit.behrens@fh-bielefeld.de
Cezary Orlowski, WSB University in Gdansk, Poland, corlowski@wsb.gda.pl
Kostas Karatzas, Aristotle University of Thessaloniki, Greece, kkara@auth.gr