Main Track: Technology for Sustainability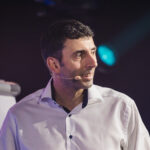 Proposing a Framework to address the Sustainable Development Goals
Reducing poverty, protecting the planet, and improving life on earth for everyone are the essential goals of the "2030 Agenda for Sustainable Development" committed by the United Nations (UN). Achieving those goals will require technological innovation as well as their implementation in almost all areas of our business and day-to-day life. This paper proposes a high-level framework that collects and structures different uses cases addressing the goals defined by the UN. Hence, it contributes to the discussion by proposing technical innovations that can be used to achieve those goals. As an example, the goal "Climate Action" is discussed in detail by describing use cases related to tackling biodiversity loss in order to conservate ecosystems.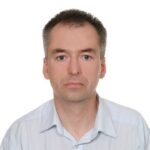 Eco-innovation performance in European Union
The existing literature lacks a standardized approach to measuring and analyzing eco-innovation. Challenges include establishing micro-level indicators, addressing life cycle considerations, differentiating eco-efficiency from economic aspects, defining levels of analysis, and developing data aggregation methods. The impacts of eco-innovation are multifaceted, ranging from micro-level product and process improvements to sectoral and macro-level effects. Despite initial investment, eco-innovation often yields long-term benefits in terms of reduced environmental impact and enhanced company performance. This article's primary objective is to validate the idea that eco-innovation contributes to long-term economic growth. It also aims to explore low eco-innovation index values in Central European countries by analyzing Eco-innovation observatory data. The research question examines whether less developed economies exhibit lower eco-innovation performance. The study draws from secondary data analysis obtained from the Eco-innovation observatory, assessing European countries' eco-innovation performance and trends. Poland's placement in the low eco-innovation performance category, alongside other Eastern and some Western European countries, highlights the need for greater eco-innovation implementation within Polish enterprises. The study underscores the significance of eco-innovation as a pivotal factor in Poland's third transformation, complementing the earlier transitions of system transformation and EU accession.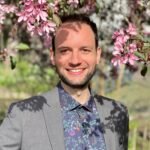 News from Europe's Digital Gateway: A Proof of Concept for Mapping Data Centre News Coverage
The Netherlands has been described as Europe's Digital Gateway, owing in part to the disproportionate number of data centres located in the relatively small country. Data centres have become a much-discussed issue in Dutch media, with 11,842 news articles about data centres having been published between 1 January 1990 and 23 January 2023. This study explores this news coverage to identify possible sustainability concerns experienced in society as a result of data centre operation and construction. Identifying such concerns could help in informing discussion and future decisions regarding location, design, and operation of data centres as well as potential measures to mitigate sustainability concerns. This study explores Dutch data centre news coverage by combining manual and automated content analysis to determine commonly discussed themes. The results are subsequently spatialised using GIS software, which was later adapted into a PowerBI tool, allowing for an interactive exploration of the data. Through this exploration, we identify a strong trend towards increased public attention and debate about data centres in the Netherlands, underscored by a significant increase in media coverage since 2020. Most notably, the topic "space" is prominent throughout the entire study period, receiving the highest number of mentions each year and quadrupling in coverage from 2015 to 2021. Furthermore, matters relating to the categories "technology" and "environment" experienced the highest relative growth in the same time period. Overall, our results indicate an increasing importance of data centres in public discourse.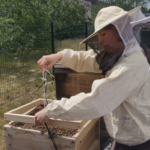 Towards a warning system for beekeepers: Detecting anomalous changes in sensor data from honey bee colonies
Beekeepers in most parts of the world are challenged by colony losses induced by diseases, parasites, shortage of nectar and pollen, and various other causes. For a better understanding of these causes and to inform beekeepers when to intervene and to perform certain beekeeping activities to protect their colonies, monitoring systems using sensor technology in the hives can be implemented. Currently, most monitoring systems available at the market provide a visualisation of the measured sensor values, but do no integrate further analysis or an interpretation of the values, e.g. by time series classification or by comparing to time series prediction data. We describe a system architecture where predictions made for a specific colony can be used to find aberrations, potentially indicating an anomalous development of the bee colony. We summarise challenges of such an implementation and evaluate the system using data from a German Citizen Science Project, consisting of temperature, humidity and weight measurements and a log of all activities and observations made by the beekeepers in a web app.